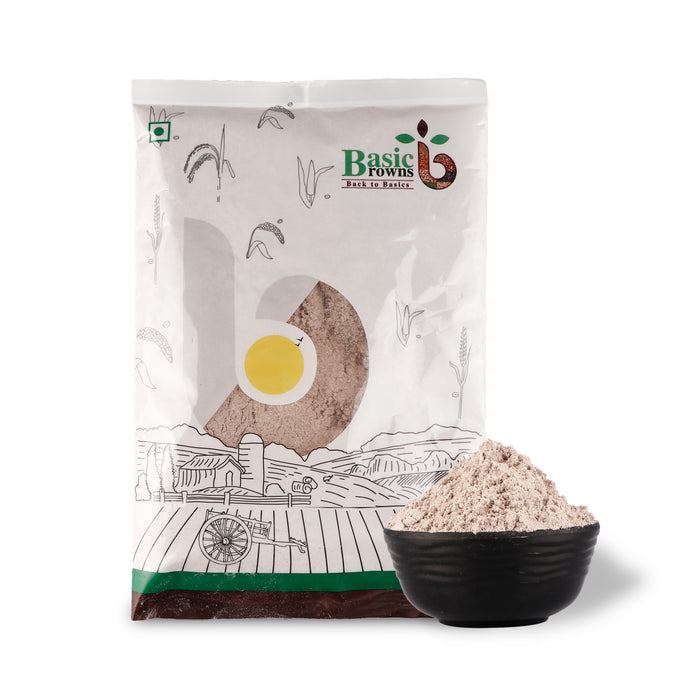 BasicBrowns Sprouted Ragi Malt 500g
Original price
Rs. 350.00
-
Original price
Rs. 350.00
Original price
Rs. 350.00
Ragi malt is a drink made by cooking ragi flour with water or milk. Ragi refers to finger millet and malt translates to germinated grains. So ragi malt traditionally means sprouted ragi flour cooked with water or milk. However it can also be made with regular ragi flour that is homemade or store bought.
Sprouted ragi flour , finger millet flour has increased protein, dietary fiber, and enhanced iron bioavailability when compared to plain ragi flour.
Consuming ragi malt on a daily basis helps to lower blood sugar levels and keep them stable. When compared to wheat flour, ragi malt flour produces a much lower spike in sugar levels. Ragi malt is high in magnesium, which helps to increase insulin sensitivity and reduce insulin resistance.