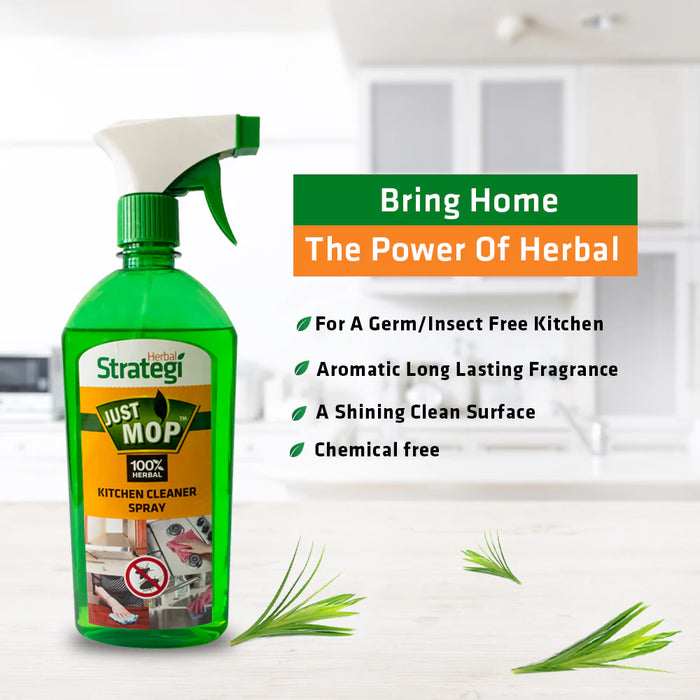 Herbal Strategi Kitchen Cleaner Spray 500ml
Original price
Rs. 160.00
-
Original price
Rs. 160.00
Original price
Rs. 160.00
Kitchen is the heart of the home….isn't it? Of Course yes.. hence ensuring the kitchen is clean and bacteria free is a most important daily ritual in almost all households. The eco-friendly herbal kitchen cleaner spray keeps any surface sparkling clean and prevents houseflies or fruit-flies. This natural kitchen spray is made out of plant extracts and natural oils so that it is not toxic in nature. Being eco-friendly and safe, it's the best substitute. But using chemicals in this process puts our health at risk as we will be consuming those chemicals indirectly.
A completely herbal product without any chemicals yet delivering better results than the conventional products seems the best option if available.
Your search for such a product ends with this product!!
This product can be used on Kitchen platforms, microwave, refrigerator, stove hobs and chimneys.