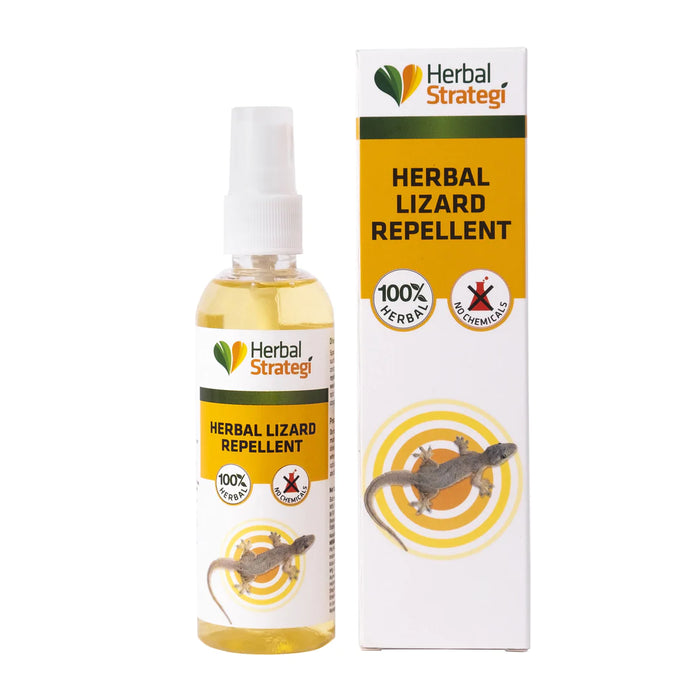 Herbal Strategi Herbal Lizard Repellent 100ml
Original price
Rs. 240.00
-
Original price
Rs. 240.00
Original price
Rs. 240.00
Do Lizard(s) scamper across the floor of your home? Are you looking for a solution that will get rid of this pesky pest for good? Are you looking for a chemical free, safe and stain free repellent?
Presenting without further ado -- Herbal Lizard Repellent / Lizard Spray / Lizard Killer, completely made from plant-based essential oils. It is harsh on Lizards keeping the creepy, pesky crawlers away from your home. Made from natural oil and herbal extract makes it non-toxic, eco-friendly and safe for your pets.
Try Lizard Spray, which is a completely herbal product, made up of Lemongrass, Cedarwood, and Neem tree oil. It's non-toxic and safe to use around your family and pets. This may not stain the walls or surfaces; it's sprayed on and is very convenient to use.