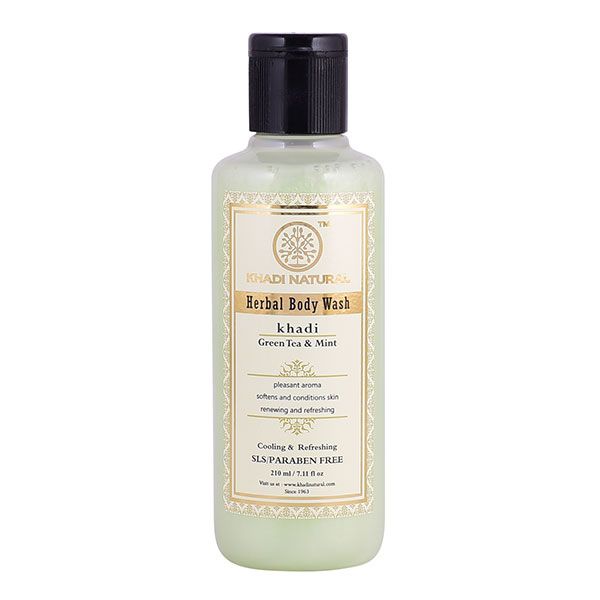 Khadi Natural Green Tea & Mint Body Wash 210ml
Sold out
Original price
Rs. 250.00
Original price
Rs. 250.00
-
Original price
Rs. 250.00
Original price
Rs. 250.00
Green Tea & Mint Body Wash cleans the skin from impurities like dirt and oil build-up while reducing the possibility of acne and pimples. The cleansing complex leaves the skin feeling healthy and squeaky clean. The delightful aroma and the fabulous lather infused with natural extracts of refreshing Green Tea & Mint leaves skin serenely scented. After taking a shower with Khadi Natural Green Tea & Mint Body Wash pat your skin with a towel instead of rubbing vigorously. Apply Khadi Aloevera Moisturizer right away, within two to three minutes of showering that leave skin soft and supple. It is a gentle soap and oil free body wash that thoroughly removes impurities and treats the skin, leaving it soft and clean. Mint oil gives a cooling effect and prevents acne and pimples thus giving a smoother look to your skin. Added to this are the antioxidant and anti-inflammatory properties of green tea which helps your skin appear brighter and flawless.
Reduces pimples, acne and blemishes.
No animal testing.
ISO, WHO, GMP Certified.