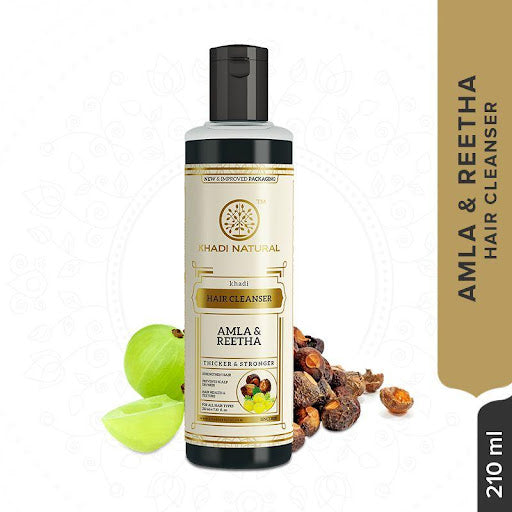 Khadi Natural Herbal Amla & Reetha Hair Cleanser 210ml
Original price
Rs. 210.00
-
Original price
Rs. 210.00
Original price
Rs. 210.00
Are you suffering from hair fall? Do you have a lot of dandruff in your hair? Do you have an itchy scalp? Do you want to improve the texture of your hair?
You are at the right place. We have a unique solution for your problems!
Khadi Natural Herbal Amla & Reetha Hair Cleanser (Shampoo) is a natural hair cleanser. It is uproot of Amla, Reetha, Bhringraj, Haritaki, Henna and Neem. This has been specially designed with enrich Amla and Reetha which has numerous benefits to treat hairs with care. This is mind and gentle on hairs which strengthen the hairs and adds volume to the hairs, most importantly resolve our problem of dandruff in hairs. This is antibacterial with antioxidant features. This contains Essential Fatty Acids, which strengthens hair follicles. The Surplus of Vitamin C in Amla can help stop Premature graying. Enriched with Iron and Calcium, it helps to battle with infections on hairs.