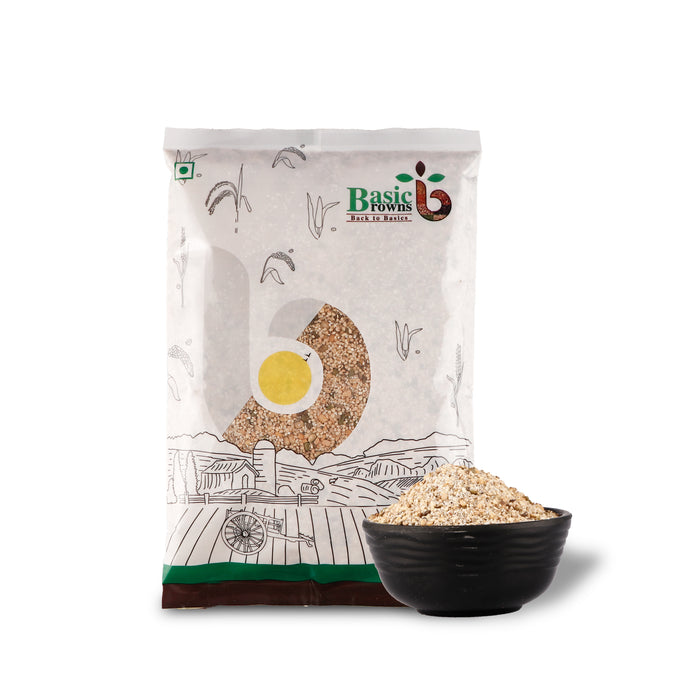 BasicBrowns Multi Millet Khichdi 500g
Sold out
Original price
Rs. 175.00
-
Original price
Rs. 175.00
Original price
Rs. 175.00
Multi Millet Khichdi is nutritious, delicious and easy to make. BasicBrowns multi millet Khichdi is a Ready To Cook range of products that is rich in fibre & protein, making your meals nutritious and tasty.
Khichdi is the most iconic Indian breakfast food that has its presence in almost all Indian kitchens. Your favorite comfort food is now top-notch in terms of its nutrition value as it is loaded with the power of Millets. Made with Sorghum Millet (Jowar), Proso Millet (Chena / Barri), Foxtail Millet (Kakum / Kangni/ Korralu), Kodo Millet (Arikalu). This Khichdi Mix goes through stringent quality specifications to provide you with the best quality.
Containing no added preservatives and colors, this khichdi can be easily prepared in 15 minutes and is perfect for meals or snacks. So, whenever you are in the mood to cook something quick and yummy, dive into the scrumptious taste of khichdi mix and enjoy!