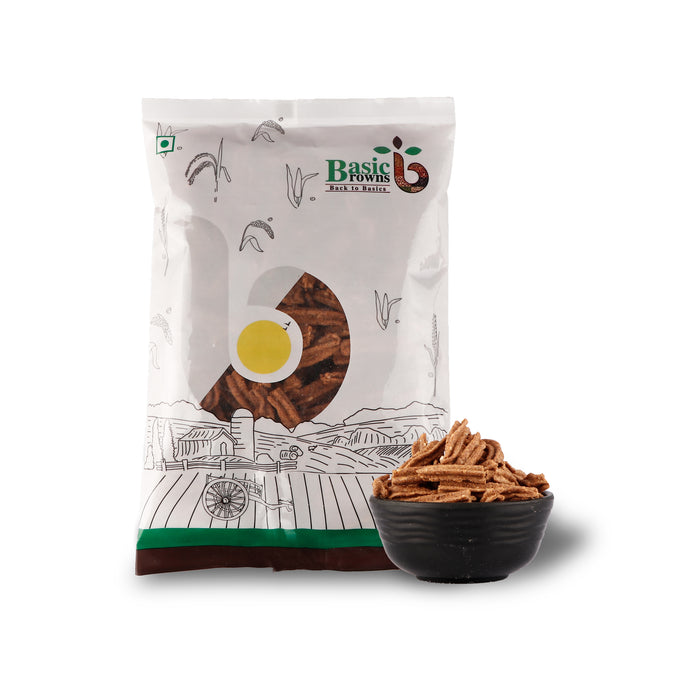 BasicBrowns Ragi Muruku / Finger Millet Muruku 200g
Sold out
Original price
Rs. 175.00
-
Original price
Rs. 175.00
Original price
Rs. 175.00
A generation ago, many Indians, especially in the southern part of the country, were familiar with ragi flour/ ragi atta or finger millet flour (Eleusine coracana L.). The once well-known cereal is however totally absent in most people's diets today. This is quite surprising and unfortunate, considering the nutritive and therapeutic value of finger millet for the human body.
Ragi murukku contains magnesium, potassium and iron which are good for the heart, boosts immunity and improves the digestive system. Along with the iron content it is also rich in protein and fibre hence ideal to be included in a weight loss diet and helps to increase the energy levels.
Ragi murukku/ Finger millet muruku is a simple and delicious baked ragi chakli that is a real treat for diabetics, heart and weight watchers. Diabetics are often advised to consume ragi as a good substitute for white rice and wheat as it helps in maintaining blood sugar and cholesterol levels, which can be fulfilled by having ragi muruku as an evening snack.